ChiroReach, a full-service marketing agency specializing in chiropractor patient acquisition, announces its new SEO and content marketing strategies.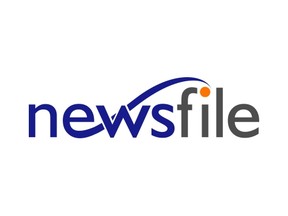 Article content
Columbiana, Ohio–(Newsfile Corp. – July 21, 2023) – ChiroReach introduces its latest SEO and content marketing strategies, designed to help chiropractors across the United States increase online visibility and grow their clinics. These campaigns can be combined with targeted email outreach and website optimization to create a comprehensive marketing plan for achieving consistent results.
Article content
More information is available at https://chiropractormarketingservices.com/.
Chiropractor Marketing: Online Visibility Strategies Announced By ChiroReach
To view an enhanced version of this graphic, please visit:
https://images.newsfilecorp.com/files/8814/174349_acf61705941498e6_001full.jpg
With this announcement, the company addresses the growth in the demand for chiropractic treatments and the intensifying competition in the industry. According to the U.S. Bureau of Labor Statistics (BLS), employment of chiropractors is projected to increase by 10 percent between 2021 and 2031 – faster than the average for all occupations.
The newly announced multimedia content campaigns are developed with the goal of building the chiropractor's online authority and reputation. A team of copywriters creates original content in various formats, such as blog articles, podcasts, slideshows, and videos, and publishes it on popular websites, aiming to increase the practice's traffic and visibility, and establish it as an authority in its field.
Article content
To achieve maximum results, ChiroReach encourages chiropractors to combine content marketing with the latest SEO strategies. The company utilizes on-page, off-page, and technical optimization, which can include website speed and responsiveness optimization, URL structure and tag management, and internal linking. This will help chiropractors improve their search engine ranking and increase their chances of showing up on the first page for searches in their local area.
The new SEO and content campaigns are offered as separate services or as part of a custom marketing strategy, which can also include other services, such as website design and targeted cold email outreach campaigns. ChiroReach emphasizes that it is dedicated to helping clients reach as many new patients as possible, and therefore, only works with one practice per city.
Article content
The company encourages prospect clients to schedule a discovery call to find out more about its latest marketing packages.
"I know chiropractic marketing because I've been behind all of the online marketing efforts for my wife's local practice since inception," says Terry Cresanto, CEO of ChiroReach. "Our online marketing strategies have continued to produce consistent growth year after year. Now I would love to do the same for you."
Interested parties can find more information by visiting https://chiropractormarketingservices.com/.
Contact Info:
Name: Terry Cresanto
Email: [email protected]
Organization: Peak Market Solutions LLC, DBA ChiroReach
Address: P.O. Box 455, Columbiana, OH 44408, United States
Website: https://chiropractormarketingservices.com
To view the source version of this press release, please visit https://www.newsfilecorp.com/release/174349